Balcony Gardening: Guide Book for Beginners: The Balcony Gardener (Paperback)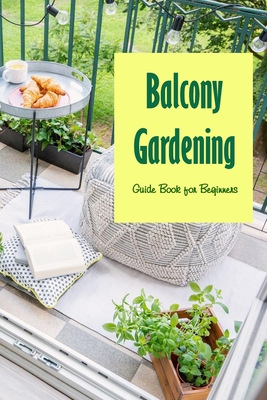 Description
---
You have no enough place but still want to have a garden?

Balcony Garden Ideas is perfect for people who have very little room for gardening, whether a doorstep, balcony, or part of a wall. You can turn your balcony and patio into a wonderful and lighting small garden. This book is totally a helpful guide for you to start a balcony garden. There are some tips in this book that you can actually apply. Besides, you can get knowledge about:
- 5 Common Balcony Gardening Problems and Tips to Solve them
- The Best Plants to Grow on Your Balcony
- 7 Must-Have Tools for the Balcony Gardens
With this little book, a lack of space won't hold you back. Grab it and starting creating your own beautiful balcony garden today.