Thou Shalt Innovate: How Israeli Ingenuity Repairs the World (Paperback)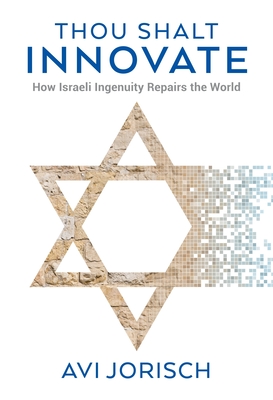 $16.00

Usually Ships in 1-5 Days
Description
---
Thou Shalt Innovate profiles wondrous Israeli innovations that are collectively changing the lives of billions of people around the world and explores why Israeli innovators of all faiths feel compelled to make the world better. This is the story of how Israelis are helping to feed the hungry, cure the sick, protect the defenseless, and make the desert bloom. Israel is playing a disproportionate role in helping solve some of the world's biggest challenges by tapping into the nation's soul: the spirit of tikkun olam - the Jewish concept of repairing the world.
Following Start-Up Nation's account of Israel's incredibly prolific start-up scene, Thou Shalt Innovate tells the story of how Israeli innovation is making the whole world a better place. Israel has extraordinary innovators who are bound together by their desire to save lives and find higher purpose. In a part of the world that has more than its share of darkness, these stories are rays of light.
Key Points about Thou Shalt Innovate
- Features fifteen astonishing Israeli inventions that are changing the world.
- Examines the driving force behind Israel's outstanding contributions to technology, science, agriculture,
water management, and defense.
- Based on extensive research and over one hundred personal interviews.
- Written by a Middle East insider.
About the Author
Avi Jorisch is a seasoned entrepreneur and Middle East expert. He is a Senior Fellow at the American Foreign Policy Council and founder of IMS, a merchant processing company that services clients nationwide. Mr. Jorisch is a member of the Council on Foreign Relations and the Entrepreneur's Organization. A thought leader in exploring global trends in the Arab world, radical Islam, counterterrorism, and illicit finance, Mr. Jorisch served as a policy advisor at the Treasury Department's office of Terrorism and Financial Intelligence. He holds a bachelor's degree in history from Binghamton University and a master's degree in Islamic history from the Hebrew University of Jerusalem. He also studied Arabic and Islamic philosophy at the American University in Cairo and al-Azhar University, the preeminent institution of Sunni Islamic learning. His articles have appeared in influential outlets including the New York Times, the Wall Street Journal, Foreign Affairs, Forbes, and Al-Arabiya.net.
AUTHOR RESIDES IN WASHINGTON, D.C.