Machine Sense (Hardcover)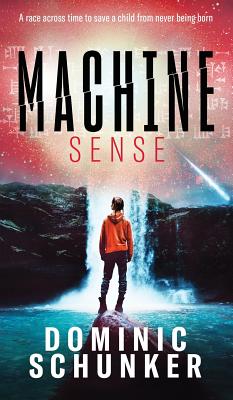 $20.39
Usually Ships in 1-5 Days
Description
---
Zak sees things change that no-one else does. His best buddy suddenly became someone he'd never met, president Garfield is now president Valdez. Something is messing up the timeline. To everybody else though its always been as it is.
He's been alone with this since he was a teenager but then he meets Allie, someone else who sees the same changes. Her mum does as well and it seems his daughter, Izzy is showing signs of seeing the changes too.
There follows a tale of nazis, reverse engineered alien spacecraft, Auschwitz experiments and alien-human hybrids with eyes that change from green to blue for no apparent reason, like Zak's daughter, Izzi.
They discover this is not a random universal glitch, someone is changing the timeline to benefit themselves and what's worse, they're targeting people whose eyes change like Izzi. Things just got very real for Zak.