Teddy's Button (Illustrated) (Paperback)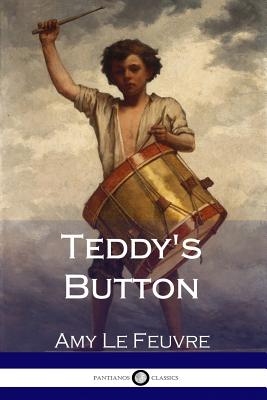 Description
---
Teddy's Button is a heartwarming story by Amy LeFeuvre which has entertained countless children and adults over the years. This reprint contains the three original illustrations appended to the first edition.
We join the title character, who is a proud and strong-willed young boy. Openly gregarious, Teddy is a natural storyteller and makes friends in his locality thanks to this talent. His favorite tale of all however is one which concerns his father: a brave soldier who fought and died in battle when Teddy was very young. Proud of his father's bravery, Teddy carries a button from the very jacket his Dad fought in.
Eventually Teddy begins to attend church, where he steadily realizes that the finest captain of all is not of the military, but of the Lord. Gradually, Teddy's belief in Jesus Christ strengthens; he realizes that his assertive nature could well verge on bullying, and that by serving God he can extinguish his capacity for bad deeds.
A moral story still with relevance today, Teddy's Button is stocked with humor; such as when the young boy arranges for the church vicar to entertain a number of passing soldiers with a tea party. In the end, through learning Christian values, Teddy is able to reconcile his familial pride with a respect and faith in God.