A War For Magic (Hardcover)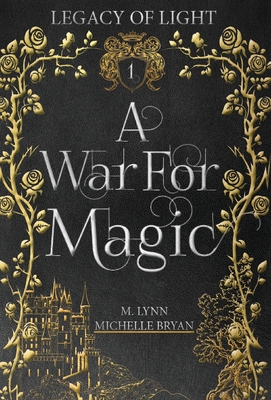 $29.99

Usually Ships in 1-5 Days
Description
---
Someone you love will die by your hand.
Someone you love will sacrifice their life for yours.
Someone you love will forsake your name.
It was a curse of kings. The day a seer burned those words into Prince Trystan's mind, he didn't believe them. A land without magic could have no seers, no true view of the future.
So, why can't he forget what she said?
Princess Rissa has always been underestimated. Facing a marriage to a man she despises, she can't fathom leaving home. Not when her kingdom is on the brink of war. Not when her people are starving.
And what about him? Davion. Her oldest friend and the boy she's been in love with for as long as she can remember. How is she supposed to leave him?
Davion has no last name, no home to claim. As an orphan ward of the king, he never forgets his place. He has no business calling the prince his brother and picturing the princess smiling in his sleep. Those thoughts are forbidden.
Trystan, Rissa, and Davion have always done everything together. Now, they have one last adventure. Save their kingdom from the coming war.
But it won't be easy. The only way to survive is to return magic to the land, but the legendary Tri-Gard, keepers of all power, have been missing since before the prince and princess were born.
Prepare to lose yourself in this wickedly exciting epic fantasy romance with masterful worldtelling, dark secrets, and deliciously forbidden romance.
A War For Magic is book one in the Legacy of Light series.