Defending Honor: An Elite Guardians Novel (Paperback)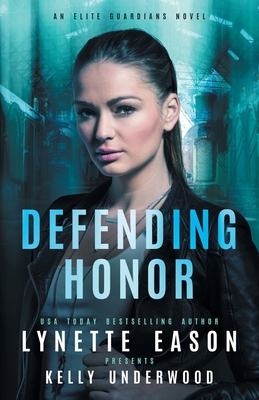 $14.99

Usually Ships in 1-5 Days
Description
---
She'll have to pretend to be his wife to save his life...but what will it cost her heart?
Laila Rabbinowitz is all business. Tough and stoic, she was the perfect Mossad agent...until a terrible betrayal led to her worst nightmare. Being a bodyguard with the Elite Guardians allows her to keep her heart safe-she'll never let anyone close enough to betray her again. And she's certainly not going to trust anyone who doesn't earn it.
Billionaire and former playboy Preston Whittaker walked away from his famous family after a terrible event, but then his father and brother are killed in a suspicious boating accident. Since he's next in line to helm the family business, now someone wants him dead.
Preston needs someone by his side 24/7, and the only solution is a fake marriage. In order to keep him safe, Laila will have to convince everyone that she and Preston are in love. She's used to putting her life on the line for a client. But what will this case cost her heart?
Book three of the riveting, high-octane world of the Elite Guardians reboot