Shadow of Vendetta (Paperback)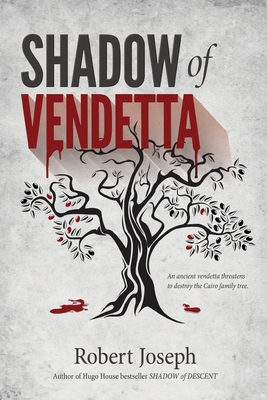 Description
---
SHADOW of VENDETTA:
The second international thriller in the SHADOW series
Featuring Navy Seal turned PI - Reed Jackson
Reed Jackson is back, but the lines of good and evil are not clear. This time, he's partnered with a hired assassin to eliminate the threat of the Italian mafia against an innocent family.
This time, there will be no attorneys, no judges, and no juries. Their crimes are certain. Their verdict is guilty. Their sentence is justified.
This time, Jackson has been given the green light .... but will he make it through to the other side?
- "Riveting, action-packed adventure"
"Shadow of Vendetta is one of the best books I read this year. Robert Joseph displays all of his master story-telling skills in this one as he takes us on a riveting and action-packed adventure through the Italian countryside. The pace is swift . The characters are complex and compelling. Dark, determined forces set on revenge compound Reed Jackson's effort to right the wrongs endured by generations of Italian citizens. Are Jackson and his team up to the task? You'll find out as you enjoy this excellent novel "
-
Kathy Balser
, actress/playwright
- "Non-stop, page turning action"
Robert Joseph continues to thrill us with his second installment in the Shadow series, Shadow of Vendetta. This sprawling novel takes place over three continents and brings the reader closer to Reed Jackson and his team of experts as they take on a new and dangerous mission. They'll need help from Joseph Johnson, an international hitman and Brando, a young Italian, who is part of the Italian mafia. Non-stop, page turning action. HIGHLY recommended
-
Amy Spaulding,
English Department alumni, University of Iowa