Trace: Who Killed Maria James? (Paperback)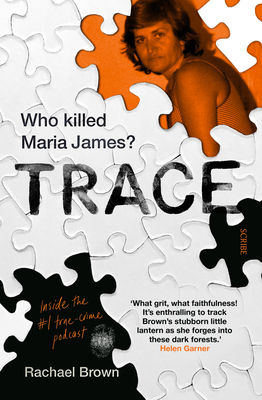 Description
---
The riveting inside story of a journalist investigating the shocking cold-case murder of a bookseller.
"The whole place seems cold, and he feels a terrible sense of dread. He calls out, but gets no reply. Taking a knife from the cutlery drawer, he unlocks the back door as an escape route. Then he sees her on the floor. Her eyes and mouth are open, and there is blood everywhere. He's too late."
After a strange phone call with his ex-wife, John James had sensed something was wrong and raced over to her house. As he stood in her bedroom doorway, transfixed by the sight of her body, the killer was almost certainly just a breath away, hiding behind the door. Had John walked in, he could have been the next victim. Instead, he left to call the police. The culprit escaped, taking with him the secret of a shocking murder that has shown no sign of being solved for nearly 40 years--until now.
Based on the international #1 podcast, Trace re-examines the 1980 murder of Maria James--the single mother of two sons, one with a disability--revealing abuse in the Catholic Church, cult activities, and claims of incompetence and corruption at the highest levels. Investigating possible conspiracies and uncovering fresh evidence, Rachael Brown's riveting investigation has won multiple media awards and may lead to the reopening of this chilling case.