The Family Made of Dust: A Novel of Loss and Rebirth in the Australian Outback (Hardcover)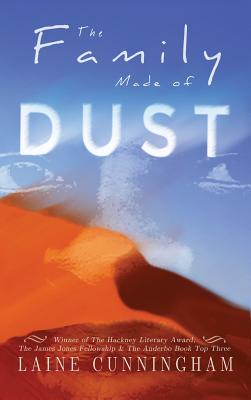 $29.99

Usually Ships in 1-5 Days
Description
---
WINNER OF TWO NATIONAL LITERARY AWARDS
TOP SELECTION FOR A NATIONAL BOOK AWARD
"One of the best novels in ten years." Hackney Literary Awards Committee
Destined to become the next The Book Thief by Markus Zusak.
For fans of Small Great Things, Before We Were Yours, and Orphan Train, and viewers of "Mystery Road" and "Picnic at Hanging Rock."
In this thrilling debut novel ranked alongside Pulitzer Prize winners William Styron and Horton Foote, a gripping search for a missing friend unearths the price one boy paid for brutal adoption policies.
Gabriel Branch is a man displaced. Having lost his boyhood family to a government's attempt at genocide, his emotions balance on a razor's edge. Then his best friend disappears in the vast Australian desert. The only clue is an Aboriginal artifact that leads Gabe back to the land of his birth.
As he searches for his friend, long-suppressed memories resurface. Memories of the uncle who swung him up into a tree and called him Little Breeze. Memories of the mother he lost. Memories of the candy the social workers used to lure him away from his Outback home.
Vast, dangerous and beautiful, The Family Made of Dust is a remarkable story about the special relationships families can treasure even when they have been broken apart...and how a spare and beautiful landscape can resurrect that which we hold so dear.
Laine Cunningham, a three-time recipient of The Hackney Award, writes fiction that takes readers around the world. Her debut novel, The Family Made of Dust, is set in the Australian Outback, while Reparation is a novel of the American Great Plains. She is the editor of Sunspot Literary Journal.