Remember Bowling Green: The Adventures of Frederick Douglass: Time Traveler (Paperback)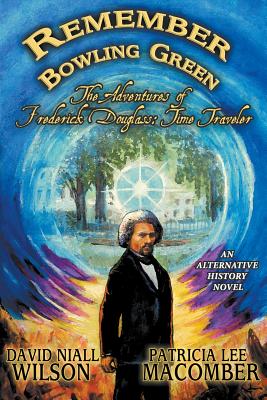 $15.59
Usually Ships in 1-5 Days
Description
---
Something very strange is going on in Bowling Green, Kentucky. A masked terrorist attacks a local politician and a news reporter at a minor league baseball game. A Gay Pride parade is bombed. A veterans' home is invaded and falls under new ownership, and every resident that is not Caucasian has suddenly . . . disappeared.
Krump Enterprises, run by Ronald Krump and his assistant, Race Scanlon, has begun a systematic takeover of the city, spreading rumors about immigrant violence, tearing down horse farms to build a country club, blackmailing the mayor, and much, much worse.
It's up to Police Chief Hannity, Doctor Abner Brody, a reporter named Lauren Kelly, a stoner named Walt, and Frederick Douglass, time traveler, to track down the truth, and stop Krump before the city falls under his sway, and even darker days prevail.