Joy on the Mountain (Paperback)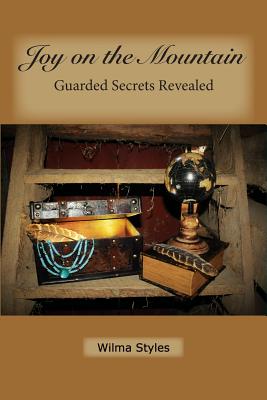 $16.74

Usually Ships in 1-5 Days
Description
---
The first snow of winter had fallen in Cherokee. Margaret Phoebe Black, a 50-year-old Cherokee woman, pulled her coat tightly around her as she fixed her eyes on the mountain range in the distance. Margaret shivered as she recalled the horrendous events that had taken place there five years earlier. A fire burned in her soul to find and unlock the mysteries of her childhood. To do that, Margaret knew she had to find her Uncle Bill. He alone held the answers she needed. After Margaret's mother, Mariah, had died, Bill took with him the small chest that her mother passionately guarded. Margaret was never allowed to touch the box or see what was inside.
The journey to find her uncle was quickly fraught with surprises and danger. Did this have anything to do with the strange message she received in a mountaintop graveyard before she left home?
"From the ashes, a child will rise
and be transformed before everyone's eyes.
A divine purpose will be fulfilled,
for this is the Father's will.
In the forest, you will find
the clue that will show you what to do.
Many years ago, a baby was taken,
but that was only God's plan in the making.
Now go from this place and don't come again,
until you've solved the mystery
. . . and penned it with your hand."