Fried Windows: (In a Light White Sauce) (Paperback)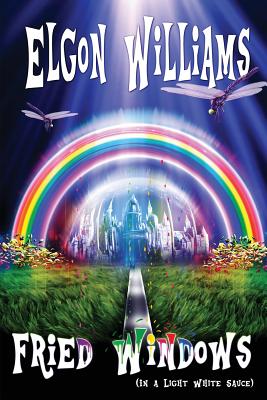 $15.99

Usually Ships in 1-5 Days
Description
---
In the tradition of Asimov, Heinlein, H.G. Wells, and Lewis Carroll; Elgon Williams has created a universe where imagination rules and reality is not what it seems.

Leave your world behind and enter an adventure forever lost but never forgotten. Where only magic is real, and anything is possible.

When Brent Woods, a middle-aged computer technician delivers a new computer system to an eccentric woman who lives in a strange house with no windows, she offers to reconnect him with his childhood dreams and fantastic imagination. Alongside his best friend Lucy, Brent explores the seemingly infinite possibilities of the "Inworld" where she lives, a place where everything about anything can change with a thought. Nevertheless, in the process of remembering his past as Carlos, Lord of Bartoul in the Interrealm, Brent exposes a dark potential that threatens his family and his life as he knows it.

When his youngest daughter is attacked in her dreams by the same forces that took away his kingdom, and Lucy's. Brent seeks answers that lie somewhere in the truth of what happened in his past, and how he lost his connection to the Interrealm. He must find a way to correct his mistakes and solve the puzzle of his best friend's life.

Fried Windows: In a Light White Sauce is an unforgettable journey into imagination--a feast of delightful characters whose perspective of their worlds will change the way you think about yours--forever.