Emotionally Charged (Hardcover)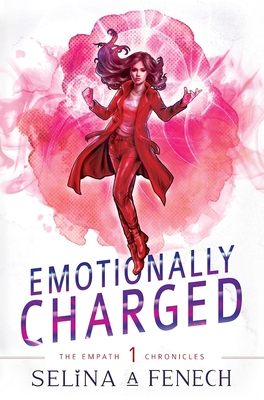 $26.34

Usually Ships in 1-5 Days
Description
---
Teenagers with superpowers...
Fueled by emotions...
What could go wrong?
Livvy has always been good at reading emotions, but apart from using it to get out of trouble with her parents, she doesn't consider it a very exciting power.
When disaster strikes and she has to fight to survive, Livvy discovers she can do more than just sense emotions. She can absorb them.
Fear makes her fast. Anger makes her strong.
She is an Empath. And she's not the only one.
Livvy is swept into a world of beautiful superheroes and luxury she's always dreamed of, but is it really as good as it seems?
When her perfect super-life is threatened, Livvy has to choose between what she wants, and what is right.
Can she keep the power of her emotions under control when the life of the boy she loves is at stake?
Emotionally Charged is the first book in a young adult superhero series. If you like non-stop action, super-charged romance, and dire consequences, then you'll love this tale from award-winning author Selina Fenech.
Order now and join the world of the Empaths today.
Edition Notice: This book is the second edition of the original title. The story has been heavily revised and length increased, adding more depth to the characters and world. If you've already read the first edition you won't need to read this version to catch up, but fans of the series are sure to enjoy this new telling of Livvy's story.