Aphantasia: Experiences, Perceptions, and Insights (Paperback)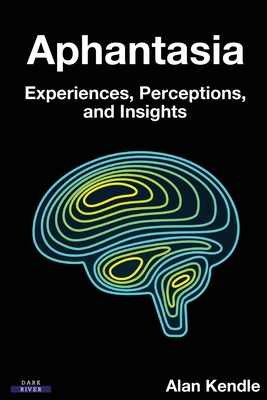 Description
---
Close your eyes and picture a sunrise.
For the majority of people, the ability to visualize images - such as a sunrise - seems straightforward, and can be accomplished 'on demand'. But, for potentially some 2% of the population, conjuring up an image in one's mind's eye is not possible; attempts to visualize images just bring up darkness.
Although identified back in the 19th century, Aphantasia remained under the radar for more than a century, and it was not until recently that it has been rediscovered and re-examined. It has become clear that Aphantasia is a fascinating and often idiosyncratic condition, and typically more complex than the simple absence of an ability to visualize. People with the condition - Aphants - commonly report effects upon their abilities to recreate sounds, smells and touches as well; many also struggle with facial recognition. Paradoxically, many Aphants report that when they sleep, their dreams incorporate colour images, sound, and the other senses.
Put together by lead author Alan Kendle - who discovered his Aphantasia in 2016 - this title is a collection of insights from contributors across the world detailing their lives with the condition. It offers rich, diverse, and often amusing insights and experiences into Aphantasia's effects. For anyone who wishes to understand this most intriguing condition better, the book provides a wonderful and succinct starting point.
Foreword by Professor Adam Zeman, Professor of Cognitive and Behavioural Neurology, University of Exeter