The Proactive Twelve Steps: A Mindful Program For Lasting Change (Paperback)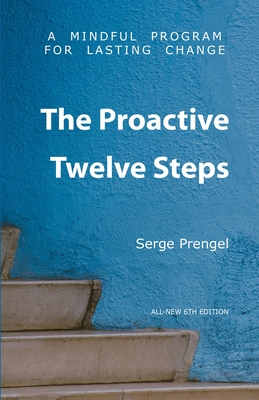 $11.99

Usually Ships in 1-5 Days
Description
---
The Proactive Twelve Steps outline how you can take a proactive approach to life, gradually stepping up from feeling stuck and powerless to enjoying a balanced and happy life. They are a new take on the original Twelve Steps. They describe the steps as a mindful program instead of a mystical experience in which change somehow happens to you.
This book reflects a deep understanding of behavior change, codependency, stress, and trauma. It presents a clear roadmap for self-compassion and mindful self-discovery. It provides specific step-by-step instructions and a broader context that helps readers make sense of the healing process.
In short, this book is "a user-friendly guide to the application of mindfulness in everyday life".