The Two Hearts of Eliza Bloom: Charming, Feel Good and Absolutely Unforgettable (Paperback)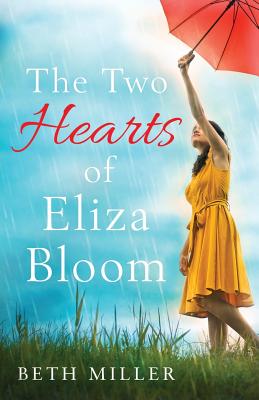 $13.19
Usually Ships in 1-5 Days
Description
---
Meet Eliza Bloom she is funny without realising it, she loves watching old movies and for the past fourteen years she's been keeping some pretty big secrets. And last night her teenage daughter found something in a hidden shoebox that no-one was supposed to see and started asking questions. Questions that might just change everything in Eliza's carefully constructed world. What do you do when your secrets start taking on a life of their own?

Join Eliza as she shows you how to run away with the love of your life (quite fast actually, as your family are coming after you), how to make your grandfather happy (this might involve a little bit of lying), how to let someone you love go (actually, this never gets easier) and how (now, this is a bad idea) to keep secrets from your new husband.

Eliza Bloom's runaway marriage has become the stuff of family legend, but legends have a habit of catching up with you in very unexpected ways...

An uplifting and heartbreaking novel about finding yourself, perfect for fans of Eleanor Oliphant is Completely Fine, The Keeper of Lost Things and The Storied Life of A.J. Fikry.