Infographica: The World as You Have Never Seen it Before (Paperback)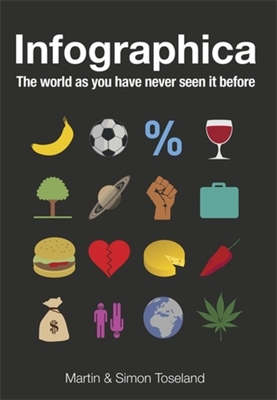 Description
---
Infographica collects intriguing data from across the planet--for instance, the average lifespan of people living on each continent, the relative durations of the world's unmanned space probes, or the bite strength of the world's most dangerous predators--and presents it in stylish, inventive, and original infographics.

Quirky, irreverent, and visually appealing, this book is a must-have reference for anyone wishing to keep informed, as well as a primer on information design from the writing and design team of Martin and Simon Toseland.
About the Author
---
Martin and Simon Toseland are brothers who grew up to be writers before deciding to push the limits of fraternal existence by authoring books as a team.