Plants of the Inland Northwest and Southern Interior British Columbia (Paperback)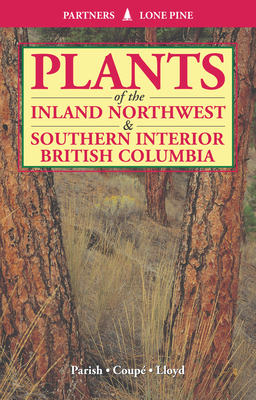 $27.95

Usually Ships in 1-5 Days
Description
---
The authoritative guidebook to 675 species of plants found in the Inland Northwest, from Yakima and The Dalles east to Spokane, Boise, and Kalispell. This distinctive region features a wide variety of trees, shrubs, wildflowers, grasses, ferns, mosses, and lichens. Detailed and engaging species descriptions are combined with precise drawings and excellent color photographs to make the plants of the region easy to identify. With:
More than 1000 color photographs and more than 700 illustrations
Keys to major plant groups and common genera
Introduction to the ecology of the region, zones, and habitats
Information on edible plants and indigenous uses of plants
Quick color guide to wildflower identification
Illustrated glossary
Index to common and scientific names
Bibliography / references
Whether you are an avid naturalist or new to the outdoors, you are bound to find this beautifully illustrated guide an essential addition to your backpack and library.
About the Author
---
ROBERTA PARISH is a research scientist with the B.C. Ministry of Forests specializing in old growth subalpine forests. RAY COUPE is a forest ecologist who works in the Cariboo Forest Region for the BC Ministry of Forests. He has co-authored several books and numerous scientific papers on the plants of British Columbia and the Pacific Northwest. DENNIS LLOYD is a research ecologist for the B.C. Ministry of Forests who has spent the past 25 years studying the ecosystems of the southern interior of British Columbia.