Timeslingers (Paperback)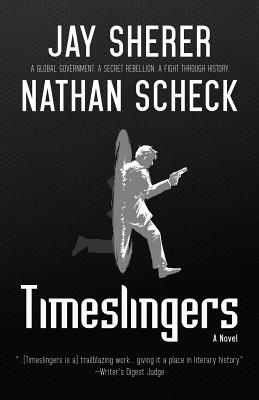 $14.95
Usually Ships in 1-5 Days
Description
---
A formula stolen.
A president murdered.
A future threatened.
When governments and revolutionaries hold the keys to time, who is safe?
The Xi'an Liberation Society (XLS) banks on chaos. They exist to usurp the global Union government's power. Their methods toe the line between rebellion and terrorism...and they have just discovered a top secret Union project. Led by Marcus Kline, the XLS launches a calculated assault on history in order to annihilate the Union's future.
The only thing standing in their way is an elite team of time travel operatives: The Union Subdivision. But as the Subdivision attempts to preserve the past, they will reach their breaking point, and the clash of "timeslingers" will resound across centuries.