The Astonishing (Paperback)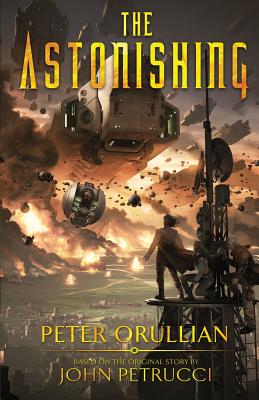 $23.99

Usually Ships in 1-5 Days
Description
---
BASED ON THE HIT ALBUM BY PROGRESSIVE METAL GIANTS DREAM THEATER
In a not so distant future, our world has returned to the ugliness of feudalism. Only this time, those in power control the servant class with the very thing that once inspired men to rise up and take back their lives--music. But it is not the music of old. That music is forgotten. No, this new music is engineered entirely by machines. This music suppresses that part of humanity which might be inspired. This music suppresses hope.

But what is old will be made new again.

In the village of Ravenskill lives a young man, Gabriel, who comes with a gift of power. A gift of music. As a human expression.

Gabriel's brother, Arhys, leads a rebel militia that is trying to liberate the people. And he believes Gabriel's gift is the key; a key he hopes will help him keep a promise he made his wife on her deathbed.

But the emperor and his son have different plans--to maintain control. Those plans may find an unlikely challenger in their own family. And the resulting conflict may yield lasting consequences. For them all.

With music as a moving force, the choices each player must make will bring them to a shared moment of pain. And perhaps redemption.