The Great Book of American Heroes: 32 True Tales From American History That Made Them Legends (Paperback)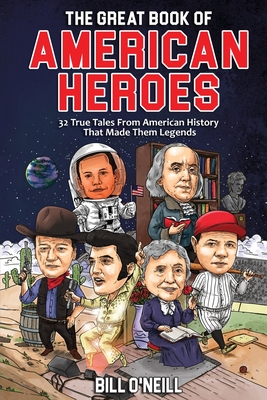 $14.95

Usually Ships in 1-5 Days
Description
---
American history is full of many great men and women who changed the course of the United States and even the world. They are rightfully considered heroes by many Americans because of their contributions.
This book is unique because it focuses on the personal struggles and triumphs that made each individual a hero to millions of Americans.
In
The Great Book of American Heroes,
you'll learn the answers to the following questions:
- What were some of the barriers that nearly prevented the Wright Brothers from making their historic first flight? - How did Helen Keller beat incredible odds and learn how to speak and write?- Why was Al Capone considered a hero by so many Americans? - How was the "pen mightier than the sword" for Upton Sinclair?- Who is America's greatest hero of the silver screen and why? - Which presidents are America's greatest heroes? - How did Babe Ruth become America's first sports hero? - Who were America's greatest explorer heroes?- Why were some of these heroes reluctant to accept their status?
And so much more
This book is filled with a plethora of facts about some of the most fascinating and impactful Americans through history. You won't be able to stop reading This book also looks at the very term "hero" in a unique way by including a fair share of rebels, bad boys, and anti-heroes, who were also considered heroes by many.
Whether you have a passing interest in American history, are distantly related to one of the heroes, or just want something fascinating to read, you can't go wrong with
The Great Book of American Heroes.