Under the Grave: Gravedigger series book 4 (Paperback)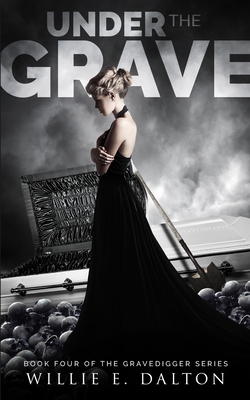 $12.95

Usually Ships in 1-5 Days
Description
---
Peace is all Hel has longed for since she died, and finally, she feels like she's found it... that is until three unexpected visitors ruin her romantic evening with Soren.
Soon, the safety of the home she's carefully crafted begins to crash around her, and once more she's jerked out of everything she knows and thrown into a world of nothingness--a world she has to create and rule over.
Starting from scratch and bound to the threads of her fate, she learns she can't run from her destiny, but just maybe she can weave it into a design of her liking.
If she can adapt and accept this world of new faces and new rules, she will be more powerful than she ever imagined. If not, it's not only her soul she has to worry about, but the souls of all who come to her. Either way, it's going to cost her.