Child 44 (Compact Disc)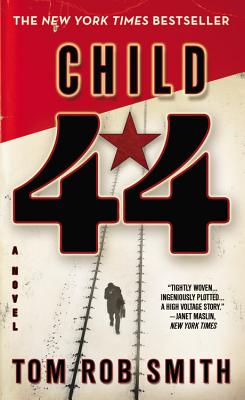 Indie Next List Highlights 2008
---
"The remarkable achievement of Child 44 is its invocation of a paranoid, brutal Orwellian domain in which society's moral compass is spinning like a roulette wheel. This snowy, bitter world is realized with cinematic vividness, and the plot maintains a nerve-wracking tension throughout. A great thriller for people who don't always read this genre."
— Ken A. White, SFSU Bookstore, San Francisco, CA
Description
---
It is a society that is, officially, a paradise. Superior to the decadent West, Stalin's Soviet Union is a haven for its citizens, providing for all of their needs: education, health care, security. In exchange, all that is required is their hard work, and their loyalty and faith to the SovietState.

Leo Demidov knows this better than most. A rising, prominent oficer in the State Security force, Leo is a former war hero whose only ambition is to serve his country. To defend this workers' paradise--and to guarantee a secure life for his parents, and for his wife, Raisa--Leo has spent his career guarding against threats to the State. Ideological crimes--crimes of thought, crimes of disloyalty, crimes against the revolution--are forcefully suppressed, without question.

And then the impossible happens. A different kind of criminal--a murderer--is on the loose, killing at will. At the same time, Leo finds himself demoted and denounced by his enemies, all but sentenced to death. The only way to salvage what remains of his life is to uncover this criminal. But in a society that is officially paradise, it's a crime against the state to suggest that a murderer--much less a serial killer--is in their midst. To save his life and the lives of his family, Leo must confront the vast resources and reach of the security forces with only Raisa remaining at his side, to find and stop a criminal that the State won't admit even exists.
Praise For…
---
"Child 44 not only is one of the best mysteries of this year, but it is one of the most remarkable and original debuts in recent years. Set in post WWII Stalinist Russia, Child 44 works equally well as a hard-boiled novel, a political thriller, a regional mystery and an emotional, even romantic story about a couple rediscovering each other. It is at once gritty, chilling, depressing, hopeful and, above all, fascinating...Dennis Boutsikaris is the perfect reader for this story. Boutsikaris, who frequently shows up on Law & Order, captures the story's angst, nuances and accents."