Walk With Me, My Son: You and I Have Some Stories to Tell (Paperback)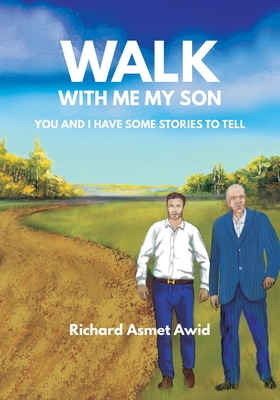 $19.99

Usually Ships in 1-5 Days
Description
---
In 1901, nineteen-year-old Ehmid Alley Awid Amerey moved to London, Ontario, leaving the dissolving Ottoman Empire behind. With conscription on the horizon, he fled in search of safety, adventure, and better economic prospects.

So begins Richard Asmet Awid's historical family biography on the Lebanese diaspora and the Lebanese pioneers in the Canadian prairies. While centered around Richard's close and extended family, this book also serves as a comprehensive history on the Lebanese migration to North America over the course of 135 years.

Told in accessible and engaging prose, this biography gives an intimate look into the under-represented Canadian Lebanese community and their remarkable stories.