Winesburg, Ohio (Paperback)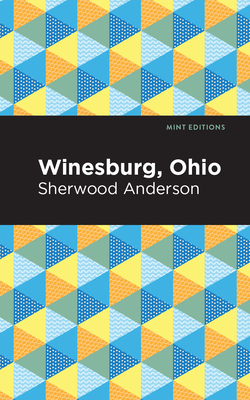 $8.99
Usually Ships in 1-5 Days
Description
---
Winesburg, Ohio (1919) is a collection of interrelated short stories about small-town life in the American Midwest by author Sherwood Anderson. No doubt inspired by his own decision to leave Ohio for Chicago in order to launch his career as a professional writer, these stories relate a firsthand understanding of the concerns, routines, desires, and disappointments driving the lives of many Americans in the early-twentieth century.
A young man struggles to express himself, and, consumed with paranoia and loneliness, turns to violence as his only outlet. An elderly mother recalls visions of her youth and memories of lost love as she faces death alone. A reserved woman inexplicably runs naked into the rainy streets of her town. Winesburg, Ohio is built on such stories as these, dissecting with painstaking detail the inner psychological torments of a small town's residents who remain, in the end, unmistakably human. Their longing and loneliness bring them together as much as they define what drives them apart, but ultimately it is silence and suffering which prevail. Throughout these stories, the life and development of George Willard is told in fragments, examining the extent to which we are formed in the image of others as well as the lengths to which one young man will go to avoid the fate he is born to. Winesburg, Ohio was an instant classic, a work which came not only to define Anderson's career, but to inspire generations of writers and readers to come.
Winesburg, Ohio is recognized today as a pioneering work of Modernist fiction that precipitated a sea change in not only short story writing, but the entirety of American literature. Anderson's style is admired for its plainspoken language and psychological detail, and he was one of the first American authors to incorporate ideas from Freudian analysis within his work. Both darkly pessimistic and ultimately hopeful, Winesburg, Ohio endures because it captures the humanity of American life while offering to readers a sense of the promise of change.
With a beautifully designed cover and professionally typeset manuscript, this edition of Sherwood Anderson's Winesburg, Ohio is a classic of American literature reimagined for modern readers.