Till Death Do Us Part: American Ethnic Cemeteries as Borders Uncrossed (Paperback)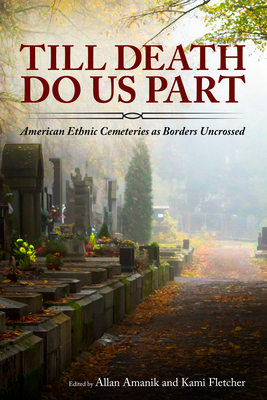 Email or call for price.
Usually Ships in 1-5 Days
Description
---
Contributions by Allan Amanik, Kelly B. Arehart, Sue Fawn Chung, Kami Fletcher, Rosina Hassoun, James S. Pula, Jeffrey E. Smith, and Martina Will de Chaparro Till Death Do Us Part: American Ethnic Cemeteries as Borders Uncrossed explores the tendency among most Americans to separate their dead along communal lines rooted in race, faith, ethnicity, or social standing and asks what a deeper exploration of that phenomenon can tell us about American history more broadly. Comparative in scope, and regionally diverse, chapters look to immigrants, communities of color, the colonized, the enslaved, rich and poor, and religious minorities as they buried kith and kin in locales spanning the Northeast to the Spanish American Southwest. Whether African Americans, Muslim or Christian Arabs, Indians, mestizos, Chinese, Jews, Poles, Catholics, Protestants, or various whites of European descent, one thing that united these Americans was a drive to keep their dead apart. At times, they did so for internal preference. At others, it was a function of external prejudice. Invisible and institutional borders built around and into ethnic cemeteries also tell a powerful story of the ways in which Americans have negotiated race, culture, class, national origin, and religious difference in the United States during its formative centuries.
About the Author
---
Allan Amanik is assistant professor in the Department of Judaic Studies at Brooklyn College of the City University of New York. He is author of Dust to Dust: A History of Jewish Death and Burial in New York. Kami Fletcher is associate professor of African American and US history at Albright College. She is author of The Niagara Movement: The Black Protest Reborn.