The Mane Squeeze (Compact Disc)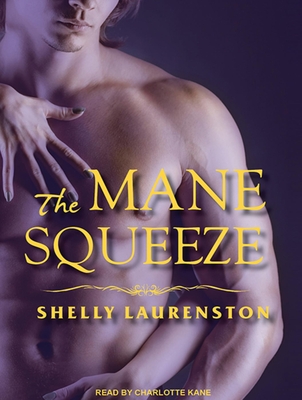 Other Books in Series
This is book number 4 in the Pride series.
Description
---
Growing up on the tough Philly streets, Gwen O'Neill has learned how to fend for herself. But what is she supposed to do with a nice, suburban Jersey boy in the form of a massive Grizzly shifter? Especially one with a rather unhealthy fetish for honey, moose, and . . . uh . . . well, her. Yet despite his menacing ursine growl and four-inch claws, Gwen finds Lachlan Lock MacRyrie cute and really sweet. He actually watches out for her, protects her, and unlike the rest of her out-of-control family manages not to morbidly embarrass her. Too bad cats don't believe in forever. At nearly seven feet tall, Lock is used to people responding to him in two ways: screaming and running away. Gwen-half lioness, half tigress, all kick-ass-does neither. She's sexy beyond belief and smart as hell, but she's a born protector. She watches out for the family and friends closest to her but misses the fact that she's being stalked by a murderous enemy who doesn't like hybrids . . . and absolutely hates Gwen. Lock probably shouldn't get involved, but he will. Why? Because this is Gwen-and no matter what the hissing, roaring, drape-destroying feline says about not being ready to settle down, Lock knows he can't simply walk away. Not when she's come to mean absolutely everything to him.
About the Author
---
Shelly Laurenston is the "New York Times" bestselling author of many paranormal romance titles, including "Wolf with Benefits," "Bear Meets Girl," and the Magnus Pack series.

Charlotte Kane is a classically trained actor with numerous film, television, and voice-over credits. She has also appeared on stage in London, Los Angeles, and New York.