Red Cell: A Novel (a Jonathan Burke/Kyra Stryker Thriller) (Paperback)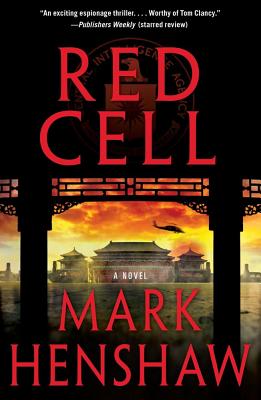 Description
---
Tom Clancy for a new generation: a debut thriller about two CIA outcasts who must race to stop a secret Chinese weapon that can instigate a world war.

Rookie case officer Kyra Stryker is back in Langley after a disastrous assignment has given her a bullet hole in her arm and a chip on her shoulder. She's placed in the Red Cell, the CIA's out-of-the-box think tank, working with Jonathan Burke, one of the Agency's most ingenious analysts—and biggest outcasts.

When the fragile peace between China and Taiwan is violently disrupted and the Chinese are ready to invade, CIA director Kathy Cooke turns to the Red Cell for intel. Why would the Chinese risk war with America? Their only lead is the top CIA asset in China, code-named Pioneer, and his position has been compromised. With Burke's tactical help, Stryker embarks on a daring mission: extract Pioneer before he can be arrested. The secrets he holds could mean the difference between peace in the Pacific or another world war.
About the Author
---
Mark Henshaw is a graduate of Brigham Young University and a decorated CIA analyst with more than sixteen years of service. In 2007, Henshaw was awarded the Director of National Intelligence Galileo Award for innovation in intelligence analysis. A former member of the Red Cell think tank, Henshaw is the author of Red Cell, Cold Shot, and The Fall of Moscow Station, and lives with his family in Leesburg, Virginia. Visit him at MarkHenshaw.com.