Bernie Sanders Guide to Political Revolution (CD-Audio)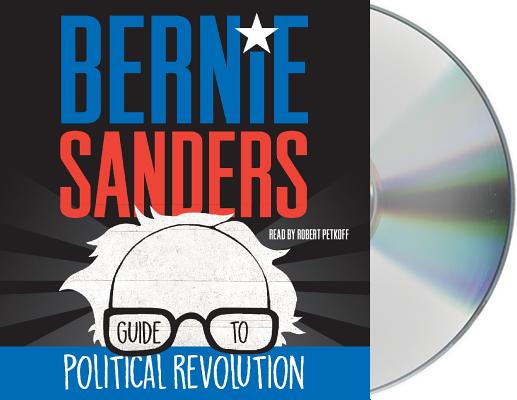 Description
---
In The Bernie Sanders Guide to Political Revolution, Independent congressman, presidential candidate and activist Bernie Sanders continues his fight against the imbalances in the nation's status quo, and shows you how to make a difference to effect the changes America—and the world—need to create a better tomorrow.

Throughout the Presidential campaign, Senator Bernie Sanders promised voters a future to believe in through his progressive platform and a vision for America worth fighting for. This vision calls for an economic, environmental, health care, and social justice revolution beyond the stagnant agendas of Democrat and Republican politicians to build an equitable future for all Americans—especially the younger generation that will inherit the consequences of decisions made now.

Inside this practical and inspiring guide to effecting change in today's world, you'll learn how to:
· Understand and navigate the current system of policy and government
· Work to change the system to reflect your values and to protect our society's most vulnerable
· Organize for the causes you care about most
· Resources for further reading and organizations to get involved with

With more than two decades of Washington D.C. insider knowledge and experience, Senator Sanders knows how to fight and change the system from within, a system desperately in need of reform in health care, immigration, taxes, higher education, climate change, and criminal justice.
About the Author
---
BERNIE SANDERS was a Democratic candidate for President of the United States. He is serving his third term in the U.S. Senate. Sanders previously served as mayor of Vermont's largest city for eight years before defeating an incumbent Republican to be the sole congressperson for the state in the U.S. House of Representatives. He lives in Burlington, Vermont with his wife Jane and has four children and seven grandchildren.

Robert Petkoff has won multiple AudioFile Earphones awards for his acclaimed narrations. He was named Best Voice of Fiction & Classics for his reading of The Evolution of Bruno Littlemore by Benjamin Hale. His other narration credits include Oath of Office by Michael Palmer, Gangster Squad by Paul Lieberman, and books by David Foster Wallace.Petkoff has appeared on Broadway, Off-Broadway, and in theaters across America and Europe.  He has worked in television and film. His theater credits include Lord Evelyn Oakleigh in the Broadway production of Anything Goes, Perchik as part of the Tony-nomianted cast of Fiddler on the Roof, and Hubert Humphrey in the Tony award-winning play All the Way. He has also had numerous roles in television on shows such as Law and Order and Married with Children.