Crying Shame: Metaculture, Modernity, and the Exaggerated Death of Lament (Hardcover)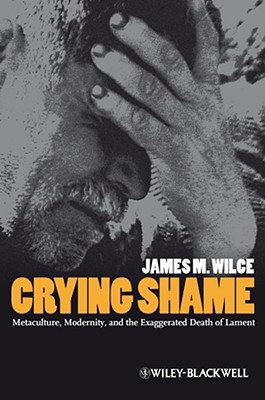 Description
---
Building on ethnographic fieldwork and extensive historical evidence,
Crying Shame
analyzes lament across thousands of years and nearly every continent.
Explores the enduring power of lament: expressing grief through crying songs, often in a collective ritual context
Draws on the author's extensive ethnographic fieldwork, and unique long-term engagement and participation in the phenomenon
Offers a startling new perspective on the nature of modernity and postmodernity
An important addition to growing literature on cultural globalization
About the Author
---
James M. Wilce is Professor of Anthropology at Northern Arizona University. He has published a number of articles and is the author of Eloquence in Trouble: The Poetics and Politics of Complaint in Rural Bangladesh (1998) and Language and Emotion (forthcoming) and the editor of Social and Cultural Lives of Immune Systems (2003). Wilce serves on the editorial board of American Anthropologist and the Journal of Linguistic Anthropology. He is also the series editor for Blackwell Studies in Discourse and Culture.