A Time of Flames - Book One (Paperback)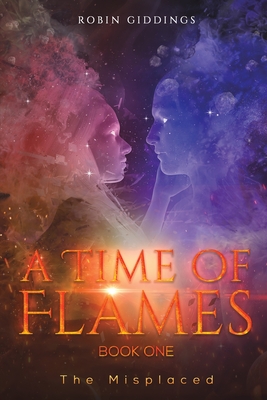 $13.95

Usually Ships in 1-5 Days
Description
---
'There is a void within me; a darkness that no amount of booze, sex or drugs, can heal. Each morning, I wake with a name on my lips. Always a girl's name. Always the wrong name.'
An abducted boy and an imprisoned girl, separated by space and time, are destined to be lovers and saviours of a broken world.
Sebastian is privileged, handsome and lost. He struggles with depression and substance abuse as he desperately tries to come to terms with a world he doesn't understand.
Sebastian paints to quell the darkness. His work depicts a sombre world full of decaying gothic buildings. One night, as if guided by another's hand, he paints the portrait of a beautiful woman. He gazes into the jade green eyes that mirror his own, and there he finds a reason to live. With every quickening beat of his heart, he knows he has painted a living, breathing woman. The woman who will heal the void within him. The woman he must find. The woman whose name is on his lips at the break of each new day.
As he begins his search, the path Sebastian treads is more mysterious and dangerous than he could have ever imagined. It leads him to a strange house where he discovers horrifying secrets and learns the truth about the woman he seeks and her link to the ruthless man who called himself his father.