La guía de Bernie Sanders para la revolución política / Bernie Sanders Guide to Political Revolution: (Spanish Edition) (Paperback)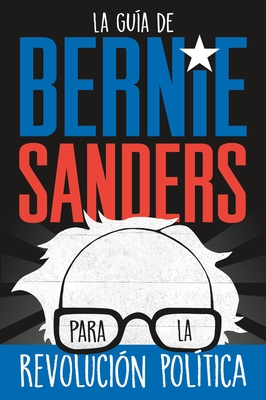 Description
---
En este libro preciso y descarnado, Bernie Sanders, un político estadounidense de larga trayectoria progresista y senador independiente autodefinido como "socialista democrático," traza un diagnóstico de las calamidades sociales que afectan a Estados Unidos. Entre estas, Sanders delinea la creciente desigualdad de ingresos (el 1% más rico de los norteamericanos posee tanta riqueza como el 90% más pobre), la brutalidad policial, la inaccesibilidad a la educación superior, el racismo, los laberintos del sistema sanitario...

Sanders deja enseñanzas para el resto del mundo: hay que transformar el sistema.
About the Author
---
BERNIE SANDERS was a Democratic candidate for President of the United States. He is serving his third term in the U.S. Senate. Sanders previously served as mayor of Vermont's largest city for eight years before defeating an incumbent Republican to be the sole congressperson for the state in the U.S. House of Representatives. He lives in Burlington, Vermont with his wife Jane and has four children and seven grandchildren.