Tangled Minds (Paperback)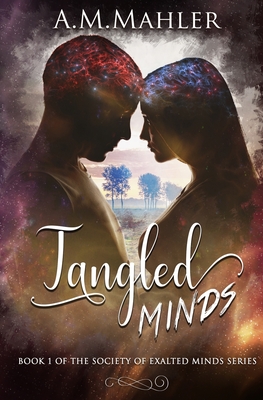 $10.99

Usually Ships in 1-5 Days
Description
---
The first time she healed me, I was in fourth grade. I slid into home plate and snapped the bone in my lower leg. The white, blinding pain was excruciating, and I screamed and cried like a little girl. The umpire, my coach, and I all swore we could hear the bone crack. We won the game, but I ended up in the ambulance on the way to the emergency room. We figured I would be out of the playoffs, but I was back for the next game.
She's a voice in my head. Not in the sense of, "Wow, Jagger DeWinter is so weird. He hears voices." But an actual person. She knows me. Or rather we know each other, only she has never given me her name. I knew her only as Her, but I also called her Supergirl. I mean, somebody that could communicate with you through their mind and heal your wounds and illness has to be some kind of superhero, right?
What if you could communicate with someone through your mind, but they didn't tell you their name? What if that person could heal your body through a psychic link? They would become the center of your existence. You would love them with your entire being. And you would protect them with your life.
One day, I was a pitcher on my high school baseball team, a boyfriend, a brother, a son. The next day, I was a pawn in a centuries-old feud between another species of human and she was the only thing that could hold me together.