Daemon Waters: A Letty Valdez Mystery (Hardcover)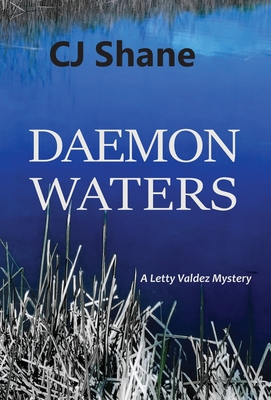 $24.99

Usually Ships in 1-5 Days
Description
---
Chicana/Native American private investigator Letty Valdez is hired to look into the death an environmentalist who was studying desert springs when he was shot long-distance. Is his death a freak accident or was he intentionally murdered? An aggrieved wife wants Letty to find proof of her husband's infidelities. At the same time, Letty receives an urgent appeal to find two missing Army veterans. Both are reported to be in Tucson, Letty's hometown, in her latest adventure in the U.S.-Mexico Borderlands, Daemon Waters.
Despite the disparate crimes she's investigating, Letty finds tangled threads of deceit and violence that all lead back to each other. Her investigation becomes more urgent when a car bombing and an assassin's bullet take out two men. Who is behind the crimes and what do they really want?
Letty, herself an Army medic veteran of the Iraq War, takes on these jobs while struggling to fend off her own PTSD nightmares that have bedeviled her for years after leaving military service. She's also is thinking a lot -- maybe too much? -- about yet another vet, the one who served in both Iraq and Afghanistan, the one with the lop-sided grin that her dog found up in a tree. Letty is attracted to him, but at the same time, she is deeply concerned about keeping him safe from the assassin's bullet. She is helped by her new investigator-trainee, Frankie Miranda who is especially clever at solving crimes using a computer, as well as her family and friends, plus her two dog pals, Millie and Teddy.