Losing St. Christopher: Book Two of the Cherokee Series (Paperback)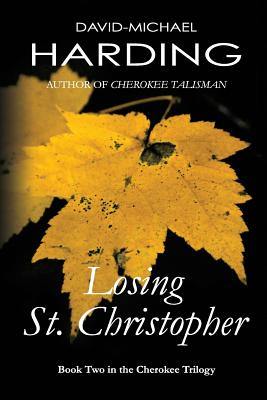 $14.95

Usually Ships in 1-5 Days
Description
---
In 1953 Albert Speer, Germany's Minister of Armaments & War Production during World War II, wrote from his cell in Spandau Prison, West Berlin, regarding the genocide of the American Indian. The Nazis' study of the treatment and eradication of the American Indian was an element in the plan for the "Final Solution" - the eradication of European Jews and others deemed undesirable or a threat to the Aryan order. Hitler, Heinrich Himmler, Adolf Eichmann, and others who administered the Nazi Holocaust had looked to the Indian Removal Act of 1830 and the subsequent actions of the United States Government as the blueprint for annihilation of a people, a culture, and a way of life.
In Losing St. Christopher, Totsuhwa, the revered shaman of the Cherokee Nation, struggles against the assimilation of his people into the white world of men he sees as invaders. The colonists, along with Cherokee who are trying to bridge both worlds, see him as a barbarous threat. When Totsuhwa's visions show him the outcome, it is as black as his deep set haunting eyes. Chancellor, his son, takes a white wife following study at a missionary school and the shaman's fears seem realized. Conflicts between cultures and within the family erupt when Totsuhwa's only grandchild is forced onto the Trail of Tears. In the chase that follows, an estranged love fights to stem the ugly flow of racism that is moving in two directions.
"History is written by the victorious, but when almost forgotten historical characters are brought to life, and their stories told, they are preserved through the ages, and in this preservation David-Michael Harding has succeeded." - Principal Chief Bill John Baker, Cherokee Nation, Tahlequah, OK
About the Author
---
David-Michael Harding is a lifelong writer whose prior novel, How Angels Die, received critical and commercial acclaim. A former semi-professional football player, his writing is hard hitting and passionate. He holds a Master's Degree in Education and is an adjunct professor of writing. His respect and admiration of the Native American culture inspired this novel.