Neuromuscular Aspects of Physical Activity (Hardcover)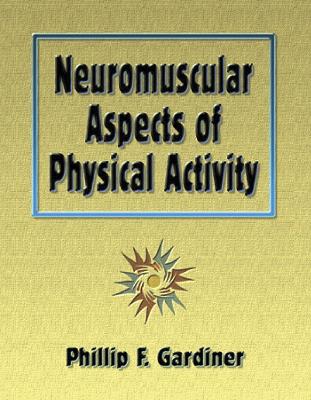 Description
---
There is no shortage of research findings in the burgeoning field of the neurosciences and molecular biology and their impact on the physiology of exercise.
Now Neuromuscular Aspects of Physical Activity brings together--in one focused text--the latest research compiled from an array of sources and fields of science, including neuroscience, kinesiology, molecular biology, and physiology. The comprehensive approach makes it an excellent textbook for undergraduate and graduate students enrolled in muscle physiology courses. It's also an outstanding reference for exercise and muscle physiologists.
This advanced text is thoughtfully organized in a logical way, building from a foundational discussion of muscle fibers and motor units to cover the neuromuscular responses to physical activity.
Among the many features that make this text invaluable to students are discussions of current issues in the field, especially the debate surrounding the sources and significance of fatigue at different levels of the nervous system and whether the spinal cord can "learn."
This thorough and remarkably current text features the following:

-More than 155 diagrams
-Meticulous, up-to-the-minute references
-Highlights of fatigue, endurance training, resistance training, and inactivity
-Topics sparsely covered in research literature
No other text so clearly ties recent research information from neuroscience and molecular biology to our understanding of the physiology of exercise.
About the Author
---
Philip Gardiner, PhD, is currently a professor in the department of kinesiology at the University of Montreal, Quebec, Canada. He also is an associate member of the school of physical and occupational therapy at McGill University and associate researcher at the institute de kinesitherapie at the Free University of Brussels. For 25 years, Dr. Gardiner has conducted and published research pertaining to the effects of physical activity on the neuromuscular system, and his work has appeared in leading physiology journals. He is president of the Canadian Society for Exercise Physiology.The former editor of the Canadian Journal of Applied Physiology, Dr. Gardiner obtained his doctorate in exercise physiology from the University of Alberta at Edmonton, Alberta, Canada.