The American Way of Death Revisited (Hardcover)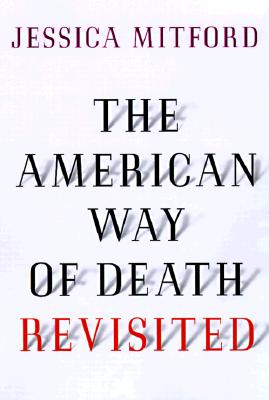 Description
---
Here is the classic anatomy of America's funeral practices, brought up to date for a new generation.
Thirty-five years ago, Jessica Mitford's savage and hilarious The American Way of Death was a Number 1 best-seller and occasioned new legislation intended to reform the funeral industry. Before her death, Mitford had almost finished a complete revision of that book (long out of print) -- demonstrating, with her genius for outrageous and devastating muckraking, that, far from being reformed, the industry is more pernicious than ever in its assault on our values and our wallets.
This revised edition contains completely new chapters on, among other things, prepayment ("Pay Now -- Die Poorer"), the new multinational corporations ("Global Village of the Dead"), and the failure of the Federal Trade Commission to enforce the laws that the original edition of this book helped bring about. And, of course, there's a total updating of the facts and figures that tell the tale.
A classic work of investigative journalism. An essential guide to dealing with the questionable (to put it politely) practices of an industry that -- alas -- sooner or later affects us all.