Courting Samira (Paperback)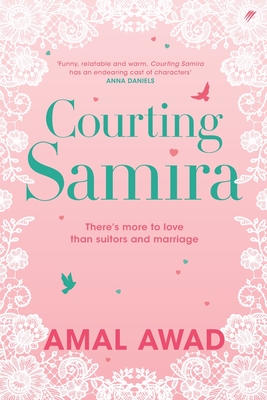 $16.99

Usually Ships in 1-5 Days
Description
---
It may be the twenty-first century, but who says courtship is obsolete?
Coming from a (somewhat traditional) Muslim family, twenty-seven-year-old Samira Abdel-Aziz has seen her fair share of suitors. Her general rule: if he comes in wearing shoes with tassels, a leather jacket circa 1982, and/or has a moustache, the doorknock appeal will fail from the outset. A girl has to have some standards, right?
As an assistant at Bridal Bazaar magazine, Samira's sick of all things wedding-related. Then she unwittingly becomes wedding gofer for her cousin/nemesis Zahra and her life begins to resemble a soap opera.
When she meets Menem in a chance encounter at a team-building day, for the first time Samira knows what it's like to naturally be interested in someone. But with that comes a whole new set of problems. How do you get to know someone when the options seem to be to get married or end up a spinster? Why is her best friend Lara insisting that Menem isn't right for her? And why has her childhood friend Hakeem started behaving so strangely?
A light-hearted but honest peek into the life of a young, single Muslim woman who knows there's more to life than love at first suitor visit.