The Five and Ten Men: Ten Men Who Redefined Distance Running (Paperback)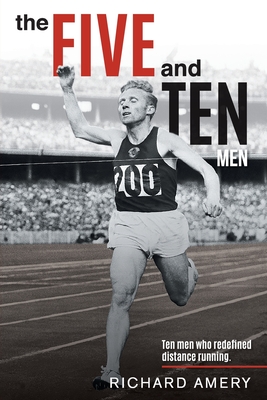 $33.00

Usually Ships in 1-5 Days
Description
---
The modern era of distance running began in the early years of the last century. The classic distances for competition have been the five and ten thousand metres. Over this period, the records for both distances have been broken many times by a variety of athletes from many different countries.
The records of today are far removed from those set from earlier eras. The world records of today would have been largely unimaginable only a few decades ago. Over the period covered in this book, the five thousand metre record has been reduced by some two minutes, while the ten thousand metre record has come down by almost five minutes.
Despite the obvious similarities between the two events, only ten men have succeeded in breaking the world record in both distances, making for a very select group. The group comprises runners from Finland, Czechoslovakia, Hungary, Russia, Australia, Kenya and Ethiopia.
This book looks at the careers of those ten men, the eras in which they competed, the types of training they undertook, and their lives outside of their sporting careers. As such, it is of interest for the social and political times in which they lived in addition to their purely sporting achievements.