A Dark Ocean's Descent (Hardcover)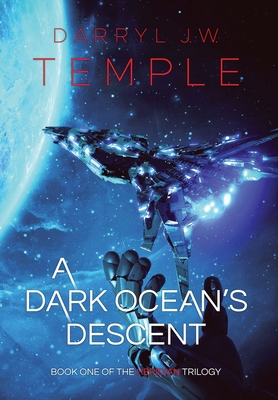 $35.99

Usually Ships in 1-5 Days
Description
---
Scattered amongst the stars, in a far future, the remnants of Terra struggle to survive.
It took them two-hundred years to find the jungle world dubbed Echelon, and they landed with a warning, a message from an unknown source.
Imminent invasion was upon them.
A Soldier of the Void knows only conflict and a pure dedication to protecting his people. When Arcilous Draethus fails to destroy the enemy with his own sacrifice, it sets him on a path that tests his morals. Millions of light years away, Xain Raeson is a man fighting an inner turmoil of conscience. He's a pirate, a mixed alien breed attempting to prove his family's worth after his father betrayed their kind.
When an ancient star vessel appears, the two men are forced into a partnership against the enemy, the Heridian menace. Robotic and malevolent, they carve a path of bloodshed, harvesting the minds of all life.
In the dark corners of both men's consciousness, the star vessel infiltrates.
Something else otherworldly manipulates also...
A Dark Ocean's Descent is the first book in the Heridian series. A dark science fiction novel with an insight into the souls of likeable, and not so likable characters with elements of humor, mystery and intrigue.