The Human Mosaic of Balmain (Paperback)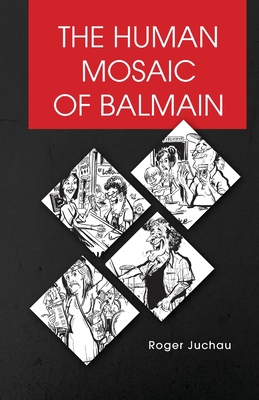 $11.99
Usually Ships in 1-5 Days
Description
---
This book provides imagined descriptions of people residing or working in the Sydney Inner West locality of Balmain, NSW. They are based on casual observations of inhabitants going about their everyday life, built over a long period of time. They are purely speculative and totally fictional, reflecting the author's perception of people conducting their lives in this urban setting. Names and details are purely fictional. The cartoonist has sketched some of the folk, based on the author's descriptions.
These portrayals depict some contemporary and challenging concerns of people in both their private and public settings, imagining a cross-section of occupations and household arrangements. Nevertheless, this fictional 'sociology' is faithful to the realities of many urban dwellers, enjoying the bounties of a modern metropolis, in this 'rich' country of ours.
Readers are encouraged also to observe and muse about the inhabitants of their communities. This can be both therapeutic and enjoyable.