What Mean These Stones?: Lessons of Hurricane Katrina, 9/11, The Million Man March The Millions More Movement (Paperback)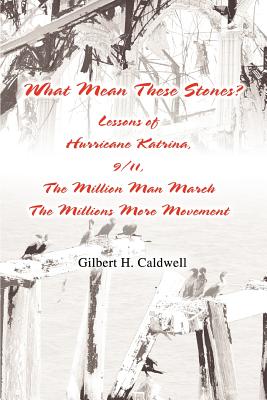 $16.74
Usually Ships in 1-5 Days
Description
---
Hurricane Katrina, 9/11, and the Million Man March.
As different as the three of these events might be, all of them prompt important questions. What did they mean at the time they occurred, and what do they mean today?
Author Gilbert H. Caldwell takes a deeper look into the existence of racism and historical events in America. He uses four key events in American history-the Million Man March of October 1995, 9/11, and Hurricane Katrina-in his dissection of racism's relationship to poverty, discord, and national disunity.
Through a powerful mix of letters from those who participated in the Million Man March, the diary of Katrina survivor and Mississippi resident Paula Milo-Moultrie, and other stories, Caldwell opens up a discussion of racism to help further our understanding of this difficult yet vital subject.
'Gil Caldwell's writing efforts are an important step in starting a true and honest dialogue on issues that require justice and reconciliation."
-Chester Jones, General Secretary, The General Commission on Religion and Race of the United Methodist Church