Arrogance (Paperback)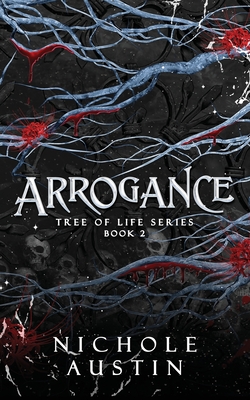 $15.00

Usually Ships in 1-5 Days
Description
---
Everything that was once known becomes a mystery.
Sometimes life leaves untold scars on the fiber of your being, but what if you can't remember how those scars were created? When lovers become strangers and alliances are forgotten, those scars become harder to bear.
What happens when a prophecy is put into motion? Rosalyn and her mates will soon find out. Some things will never be the same. And when the memories return . . . they'll all realize what is required of them.
Alaric believes he'll be able to save everyone. Lucas becomes a powerhouse. Quinn's strength becomes everyone's stronghold. But Rosalyn could ruin everything. Will they be able to cast aside their pride to do what must be done?
The paths of the prophecy begin to intersect as Rosalyn realizes nothing is as it seems. But will she have the fortitude to align the paths again?
Arrogance is the second book in a five-part dark fantasy series. The themes of this series may be troubling to some.