The High Season: A Novel (Hardcover)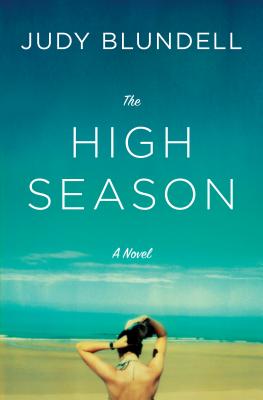 Staff Reviews
---
Every Memorial Day weekend (or 4th of July, or Labor Day) needs a book just like this one.  Forty-something Ruthie lives with her teenage daughter and soon-to-be ex-husband in a beautiful house on Long Islands North Fork... but every summer they're forced to rent it out to mega-rich Manhattan-ites, and during one particular summer, the arrangement causes Ruthie's life to spiral out of control.  This is a fabulous beach read, but it's also a wonderfully-written story of what happens when change is thrust upon you.  Such a fun book!
— Erika
Description
---
"A mesmerizing, head-spinning—and sometimes madcap-hilarious—take of have and have-nots."—People (Book of the Week)

NAMED ONE OF THE BEST BOOKS OF THE YEAR BY REAL SIMPLE AND KIRKUS REVIEWS • "In the smart, breezy, sweet spot between Meg Wolitzer and Elin Hilderbrand."—Entertainment Weekly

No matter what the world throws her way, at least Ruthie Beamish has the house. Located by the sea in a quiet Long Island village, the house is her nest egg—the retirement account shared with her ex-husband, Mike, and the college fund for their teenage daughter, Jem. The catch? To afford the house, Ruthie must let it go during the best part of the year.

It's Memorial Day weekend and the start of what Jem calls "the summer bummer": the family's annual exodus to make way for renters. This year, the Hamptons set has arrived. Adeline Clay is elegant and connected—and will never need to worry about money. Before long, she demonstrates an uncanny ability to help herself to Ruthie's life. Is Adeline just being her fabulous self, or is she out to take what she wants?

When an eccentric billionaire, his wayward daughter, a coterie of social climbers, and Ruthie's old flame are thrown into the mix, the entire town finds itself on the verge of tumultuous change. But as Ruthie loses her grasp on her job, her home, and her family, she discovers a new talent for pushing back. By the end of one unhinged, unforgettable summer, nothing will be the same—least of all Ruthie.

Praise for The High Season

"Blundell knows the territory. . . . Her account of Ruthie's coming to grips with a career, a daughter and a community in flux is as touching as it is convincing."—The Wall Street Journal

"A huge page-turner . . . so compelling . . . a classic beach read, but very smart, very intelligently written."—Us Weekly, Emily Giffin's Summer Reading Recommendations

"An acid-laced domestic drama set during one golden summer on the moneyed, beachy North Fork of Long Island."—The New York Times

"Judy Blundell wields words like an oyster knife in this shimmering story of art, money, and celebrity."—Helen Simonson, New York Times bestselling author of The Summer Before the War

"A wry, often hilarious story of a woman trying to keep it together when everything is going so, so wrong."—Real Simple
About the Author
---
Judy Blundell is a New York Times bestselling author. Her novel What I Saw and How I Lied won the 2008 National Book Award for Young People's Literature. The High Season is her first novel for adults. She lives on Long Island with her husband and daughter.
Praise For…
---
"A mesmerizing, head-spinning—and sometimes madcap-hilarious—take of have and have-nots."—People (Book of the Week)

"In the smart, breezy, sweet spot between Meg Wolitzer and Elin Hilderbrand."—Entertainment Weekly

"Blundell knows the territory. . . . Her account of Ruthie's coming to grips with a career, a daughter and a community in flux is as touching as it is convincing."—The Wall Street Journal

"A huge page-turner . . . so compelling . . . a classic beach read, but very smart, very intelligently written."—Us Weekly, Emily Giffin's Summer Reading Recommendations

"An acid-laced domestic drama set during one golden summer on the moneyed, beachy North Fork of Long Island."—The New York Times

"Judy Blundell wields words like an oyster knife in this shimmering story of art, money, and celebrity."—Helen Simonson, New York Times bestselling author of The Summer Before the War

"A wry, often hilarious story of a woman trying to keep it together when everything is going so, so wrong."—Real Simple

"[A] perfect book for your beach bag—even if you're not Long Island-bound."—Vogue

"If you loved The Affair, you'll love this book."—Glamour

"The High Season is packed with quirky characters and charm that will last all summer long."—Hello Giggles

"The High Season goes beyond light summer fare. It's a bit like Lifestyles of the Rich and Famous but with Jane Austen's type of biting wit and keen eye toward the human heart as an undercurrent."—Pulse Magazine

"The Platonic ideal of a beach read."—Greenwich Sentinel

"The sophisticated and delicious portrayal of subtle class warfare at the shore would make a perfect beach book, but it's a pleasure to read any time."—Library Journal (starred review)

"The High Season is touching, funny, and emotionally precise, recognizable yet full of surprises. Forget the Hamptons: Blundell's North Fork is where the real drama—and fun—blow in."—Cathleen Schine, New York Times bestselling author of The Three Weissmanns of Westport

"You will revel in the human drama and comedy of this skillfully told tale. Wise, funny, and insightful, Judy Blundell tells the story of one woman that says something about all of us, our aspirations, and the delicate state of the American dream."—Adriana Trigiani, New York Times bestselling author of Kiss Carlo