The Quantum Brain: The Search for Freedom and the Next Generation of Man (Paperback)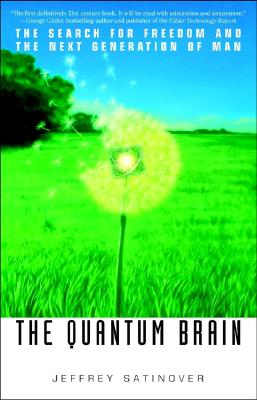 Description
---
An enthralling look at the convergence of brain science, biological computation and quantum physics, and what it implies about our minds, our selves, our future, even God
Do we really have free will or do we just imagine we do? Do we create our own destinies, or are we merely machines? Will the machines we are now making themselves have free will? These are the fundamental questions of The Quantum Brain. To answer them, psychiatrist, researcher, and critically acclaimed author Jeffrey Satinover first explores the latest discoveries in neuroscience, modern physics, and radically new kinds of computing, then shows how, together, they suggest the brain embodies and amplifies the mysterious laws of quantum physics. By its doing so, Satinover argues we are elevated above the mere learning machines modern science assumes us to be. Satinover also makes two provocative predictions: We will soon construct artificial devices as free and aware as we are; as well as begin a startling re-evaluation of just who and what we are, of our place in the universe, and perhaps even of God.
About the Author
---
JEFFREY SATINOVER is a practicing psychiatrist, past president of the C. G. Jung Foundation, and a former Fellow in Psychiatry and Child Psychiatry at Yale University. He has been a William James Lecturer in Psychology and Religion at Harvard University. His other books include Cracking the Bible Code.