The Existential Pleasures of Engineering (Paperback)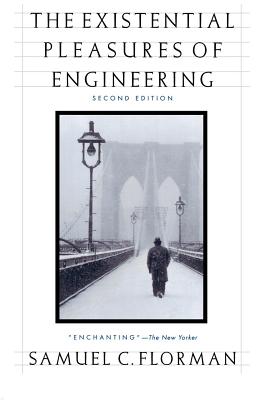 $18.99

Usually Ships in 1-5 Days
Description
---
Humans have always sought to change their environment--building houses, monuments, temples, and roads. In the process, they have remade the fabric of the world into newly functional objects that are also works of art to be admired. In this second edition of his popular Existential Pleasures of Engineering, Samuel Florman explores how engineers think and feel about their profession.

A deeply insightful and refreshingly unique text, this book corrects the myth that engineering is cold and passionless. Indeed, Florman celebrates engineering not only crucial and fundamental but also vital and alive; he views it as a response to some of our deepest impulses, an endeavor rich in spiritual and sensual rewards. Opposing the "anti-technology" stance, Florman gives readers a practical, creative, and even amusing philosophy of engineering that boasts of pride in his craft.
About the Author
---
Samuel C. Florman, a civil engineer, is a principal in a major New York-area construction company. In addition to scores of articles, Mr. Florman is the author of the novel The Aftermath, as well as The Introspective Engineer, The Civilized Engineer, Blaming Technology, and his classic, The Existential Pleasures of Engineering. He lives in New York City.
Praise For…
---
"Gracefully written . . . refreshing and highly infectious enthusiasm . . . imaginatively engineered." —The New York Times Book Review

"A useful read for engineers given to self-scrutiny, and a stimulating one for the layman interested in the ancient schism between machines and men's souls." —Time

"An urbane, witty, intellectually far-ranging, large-spirited hymn to homo faber." —The Wall Street Journal

"Enchanting." —The New Yorker